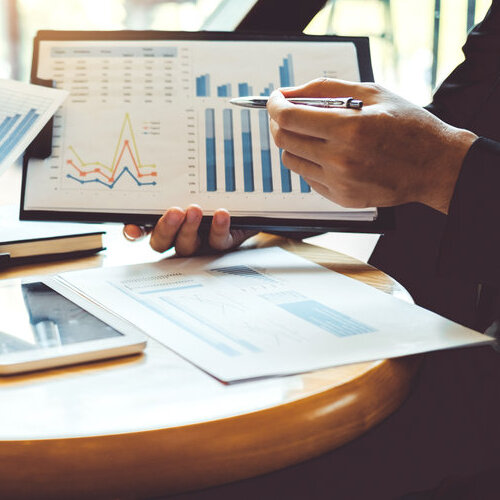 Taking the Steps to Build Your Business
There is more to starting a business than just throwing up a do-it-yourself website and have some business cards printed. The wise entrepreneur will have professional help with their start-up planning first before they do anything else. Setting up and planning a business entails establishing a business plan the owner will follow to stay on track at achieving business and financial goals.
What is the start-up process?
The start-up planning process refers to the forming of a new company or a company that isn't two years old that is getting started. The company will have fewer than twenty employees and financing of $5 million or less. 
What is the meaning of "start-up business plan"?
A business plan is a documented summary of the financial and operational objectives of the business, giving the business a road map that will lead it to success. The map is detailed with budgets, plans, and will establish how those intended objectives will be achieved.
Start-up planning includes a business plan that will be the guide on how the company is going to achieve its goals. Start-up planning and the development of a business plan for anyone that is starting a business is a vital step. This establishes solid milestones that the owner can use to track the success. There are different types of start-up planning for businesses with different purposes.
A good business plan will have start-up planning and strategy that is responsive to factors in the real-world factors quickly. In short, start-up planning is done in due diligence to prevent an entrepreneur or business owner from wasting their money, and that of their investors, as well as their time on a venture that isn't going to work.
What should a startup business plan include?
The tasks involved in a start-up planning session can be overwhelming, but with a professional business coach, it is made easier and will be more precise in what is needed. This is an important step in launching a business and setting up for growth and success.
Business start-up planning provides the owner, officers, employees, and investors the vision with a clear strategy to reach that vision. Another reason why start-up planning is so important is to support the request for funding. Business start-up planning should be done step-by-step because each business is different. However, every plan should include the following seven items:
1. The Executive Summary
This is the first section and should provide a concise overview of the business start-up planning. Keep it short and well-written so it draws attention and interest. It is the first part of the business plan but should be the last thing you write because you'll have everything else laid out and this will summarize it all. 
2. The Company Description
This needs to explain what the business is, how it will operate, and describe its end goals.
3. The Products and Services
Clearly describe what the company is selling and the customer benefits. This should include information about product costs, service costs, and suppliers. Adding diagrams and pictures in this section is recommended.
4. The Market analysis:
Express your knowledge of the industry and present conclusions you've come to through thorough market research. Include detailed findings from research and studies in an appendix.
5. The Strategy and Implementation:
Summarize the start-up planning sales and marketing strategy and how these will be implemented with an operating plan. 
6. The Organization and Management Team:
Your start-up planning outline of the organizational structure should identify the owners, board of directors, and management team.
7. The Financial plan and projections:
Use a professional business accountant or consultant to assist with this last section of your start-up planning. This needs to include 3 to 5 years of your financial statements and historical financial data, income statements, along with balance sheets and a cash flow statement. 
What are the three C's of business plans?
Do you have an idea that has been on your mind for a while? Then you need a business start-up planning session with a business coach or an accountant. This is the case if the original business plan got you to a certain point. After you get your business off and running, it isn't unusual to wonder, "What do I do now. What's the next step?" With a business start-up planning session, you'll have that laid out ahead of time and can forge forward with confidence. The three C's of any business plan include the following: 
The Concept: This needs to address how you envision the internal part of the organization being structured once it is up and running. Providing a Concept tells you and anyone else that is looking at your company there is a horizon that you're headed toward. This establishes what you see for the company and its value.
The Customer:  This is an important component for a business start-up planning session because without the customer, there is no business. Therefore, priority needs to be on the customer. 
The Currency: this is where you'll convey your business start-up planning for funding the business so you can get it established, keep it growing, and help it mature. You need to state how you see start-up funding helping you get started, how it will keep your operation going, and if additional funding will be needed later to grow. Above all, you need to understand how this funding will be handled within the business operation.
What are the 4 types of business plans?
The four types of business start-up planning are: 
Operational plans describe how things need to take place. It describes the daily operating process, the policy for addressing and handling problems, regulations, rules, and procedures in a step-by-step description to achieve your particular objectives.
Your strategic start-up planning will describe why certain things need to happen. This is the big picture with long-term thinking, starting at the highest level in defining a mission and a vision. This is a complete overview of your business with the company's foundational basis and a scope of strategic planning for two years, five years, and ten years.
Your start-up planning should include tactical plans describing what is getting ready to happen with a specific focus and short-term plans. This is where the work of the business is actually being done that will support the higher level of start-up planning.
Contingency plans are needed for when the unexpected occurs or when changes are needed. These are helpful plans that should coincide with what your management team already knows to do. The business world is complicated and getting more so, therefore contingency planning is important to have in place so everyone understands their role.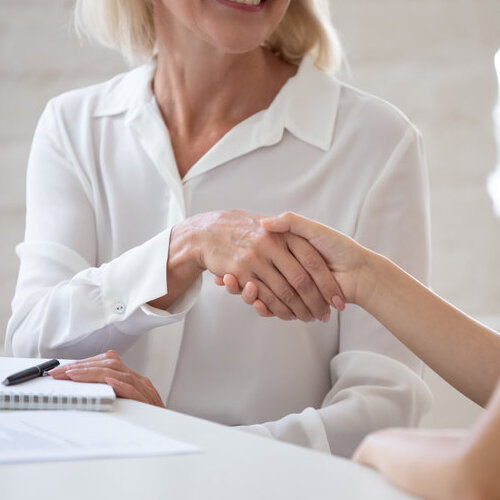 In Conclusion – What is the easiest company to start?
Are you interested in becoming a successful entrepreneur? Then find a good fit for you. Find something you have a passion or skill for. Some ideas for your start-up planning:
Handyman, Wood Working
Sewing and Alteration Specialist
Freelance Developer
Personal Trainer
Freelance Graphic Designer
Freelance Writer, Resume Writer
Garden Designer, Landscaper
Ecommerce Store Owner
Photographer, Videographer
Car-detailing Specialist
Home Inspection
Housecleaning, Office Cleaning
If you're ready to start a business and need help with start-up planning in Dallas, TX , reach out to us at R Moon Consulting by calling (214) 382-2964 today.