For an organization to have continued success in the current market, it must possess correct strategies and action plans. These steps provide a navigable path to goal completion and give a clear vision of roles, duties, and expectations. R Moon Consulting can provide your team with accurate and professional business services in Pecan Acres, TX, as well as offering leadership and management development for maximum team growth and productivity.
Call our experts at (214) 382-2964 now for expert data analysis and plan development for your company.
Business Consulting in Pecan Acres, TX
For comprehensive, professional business consulting in Pecan Acres, TX, call our experts to deliver. We listen to your goals and provide customized services to ensure you reach them. Our professionals evaluate your business' data to highlight strengths in your company that can be implemented, while locating downfalls that should be removed. We use your original strategy to deliver a highly productive, conducive company culture without compromising your goals. When you are looking for assistance getting your business back on track, contact our professionals to deliver expert business consulting in Pecan Acres, TX.
Expert Training and Coaching
Creating great leadership is the sole way to have a productive team. While some have natural leadership ability, others will require coaching and guidance to gain these traits. R Moon Consulting can provide the knowledge and traits needed to be a great leader with complete coaching in Pecan Acres, TX. We establish personalized coaching programs along with extensive on-site coaching to provide not only skill introduction but also perfection in guided applications. Our expert training and coaching courses offer superior skill set production while establishing an environment that promotes new thought and forward thinking for continued company development. Contact (214) 382-2964 to schedule your free consultation today.

Business Planning
Any successful organization begins with a plan that's well-organized. Our professionals can help you establish your business' goals, as well as its strengths and weaknesses to deliver complete plans for business establishment, generation, and even exiting. We deliver research and development practices that help to promote 3rd party objectives and strategic positioning to provide a comprehensive business plan. Our experts use established techniques and planning methods to deliver real change within your business, contact (214) 382-2964.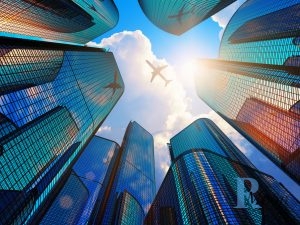 The time has come to put your great business idea into motion, and we're here for you. Our specialists will provide the knowledge, information, and procedure advice you need to build a successful team that works toward your end goal. For comprehensive business consulting in Pecan Acres, TX that helps your bottom line, call the R Moon professionals at (214) 382-2964. We can create a successful business plan that promotes productivity, efficiency, and employment morale for sustained growth.