One of the best ways to ensure optimal profit and productivity within your business is by having a financial analysis performed. This can help emphasize weaknesses and strengths within your financial system, and provide accurate data for budgeting, payroll, and tax purposes. When you need a reliable, accurate financial cleanup and analysis for your Dallas, TX business, call our experts at (214) 382-2964 to schedule your free introductory consultation.
Benefits of Financial Clean Up
Performing regular financial clean up can help alleviate confusing balance sheets and tax deficits, minimize payroll and sales discrepancies and even help prevent identity fraud. Completing a financial analysis and clean up provides a fresh start for your business' finances, and opens up many doors for restructuring and re-budgeting that can maximize profits, productivity, and employee satisfaction. However, inconsistent financial analysis and clean up can lead to improperly kept books and profit leakage that can be detrimental to a small business. Don't take chances with your company. Call our professionals at (214) 382-2964 to complete a financial analysis and cleanup for your Dallas, TX business.
A Multifaceted Approach for Phenomenal Results
At R Moon Consulting, we not only provide an accurate and detailed financial analysis, but we also provide detailed ways to enhance your business profit. We begin with a detailed cash flow analysis of all of your accounts including payroll, operation, sales, and even equipment and supply project accounts.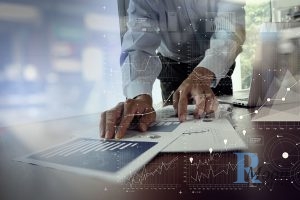 We compile our findings into a simple report and discuss all of your options for higher profits and productivity. Our personalized financial strategy will make it easy for your employees to stay on the same page throughout their projects and tasks, and work toward a clear end financial goal. We offer financial planning and payroll management guidance, as well as coaching and training for your team to create a new company culture that promotes lasting change. We provide ample solutions and strategies including sales and marketing planning and estimation and pricing counseling to ensure that your company is always as profitable as possible. When you need professional advice and guidance for your business, call our experienced staff first to experience proven strategies and fast results.
Keeping the financial side of your business organized is a full-time endeavor. Let our professionals handle it for you and deliver detailed, accurate information and guidance to provide lasting financial results for your company. Call us today at (214) 382-2964 to find out more about financial cleanup and analysis in Dallas, TX or to set up your complimentary initial consultation.
Partners
A and J Plumbing
Trust the professional at A & J Plumbing to provide you with expert 24 hour emergency service. Our family owned and operated company is backed by more than 20 years of experience and is Back Flow Certified by the State of Texas.
Forbes Magazine
Forbes is a leading source for reliable news and updated analysis on Sales and Marketing. Read the breaking Sales and Marketing coverage and top headlines on Forbes.com.
Wholesale skin care supplies for estheticians
Flora Skin Care Supply providing France Laure, Allpresan, Wax, Refectocil and more to aestheticians, salons and spas in Vancouver B.C. and across Canada.
www.nationalgeographic.com/
National Geographic provides free maps, photos, videos and daily news stories, as well as articles and features about animals, the environment, cultures, history, world music, and travel.
Lennox Furnaces Available in Toronto
The company will install and service for you a high efficiency central air conditioner or a high efficiency forced air gas furnace.
Financial Services in Grapevine, Texas
KD Factors finances small to mid-size businesses by providing working capital through the purchase of accounts receivable (factoring). Unlike most factors, we like working with start-up businesses and can offer unique financing strategies to fit individual situations. We realize that one size does not fit all. Every business is unique in formation, products and services, management style, operations, and business cycles. We believe your factor should enable, not hinder, your growth.
For more information
Chad completed his service as a briefing attorney at the Fort Worth Court of Appeals, he has been amassing experience representing both plaintiffs and defendants on appeal, regardless of whether they won or lost at trial. He has also dedicated himself to drafting trial court motions with an eye to winning at trial . . . and having those wins be upheld on appeal.
Click here if you need drainage repair or installation in Dallas
Call (214) 612-0700 for drainage solutions. Dallas drainage contractor providing residential drainage systems repair, installation. Surface drains, sump pumps, french drains Dallas TX.
Click here for more info
ARC Painting is a house painting company serving Toronto. We offer quality, eco-friendly painting with great service by professional Toronto painters. We offer painting services in central Toronto neighborhoods such as High Park, The Kingsway, Forest Hill, Lawrence Park, Rosedale, and downtown and midtown Toronto, Etobicoke, and more. If you need friendly and reliable Toronto painters, contact us. We are always glad to offer advice, or discuss how we can help you with your painting needs. Call 416-454-3150.
Click here
For 15 years in Dallas/Fort Worth, Best Shutters Direct has offered plantation shutters, wood and pvc faux blinds, honeycomb and Roman shades and more. All of our window covering solutions begin with a free professional consultation. We handle all your window treatment and interior design needs from start to finish, so you can buy from Best Shutters Direct in Dallas/Fort Worth with confidence.
Click here for natural woven shades
The Wind Song Collection natural woven shades may be used virtually anywhere in your home to enhance the look of a room. They are naturally translucent and filter the sunlight, while softly preserving outside views. For additional sun control or privacy, we offer several lining options, and can even accomodate arched, angled, and specialty windows. All shades are finished on each edge and are available in 4 stock colors.
Decorative Concrete in Dallas / Fort Worth
Quality decorative concrete and concrete resurfacing/repair throughout the Dallas / Fort Worth metroplex.
DFW Weight Loss Experts
Lose weight fast with our doctor-supervised, non-surgical, medically assisted weight loss programs that are custom-tailored to your body type, lifestyle, weight loss goals, and your budget.