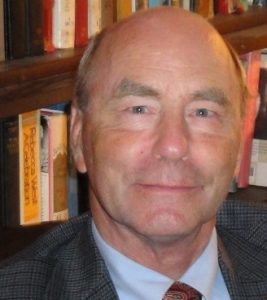 Richard enjoys a business career spanning more than 35 years as a Senior Consultant and Officer for several multi-billion dollar companies, mid-size businesses, and start-ups. He has successfully implemented highly successful business improvements for Retailers, Manufacturers, Contractors, Developers and Service Organizations. Under Richard's guidance, even relatively small companies consistently capture quick monetary returns many times higher than any consulting investment.
Richard specializes in finance and accounting issues involving cash flow, profit improvements, product pricing strategies, true cost & expense identification, financial statement cleanup, accounting education and bank/SBA loans. Help with SBA loans often cost the client nothing.
Accomplishments:
• Successfully rebuilt & installed entire accounting & administrative functions for different clients of all sizes.
• Reduced manufacturing costs by 30% through the revision of standard costs, analysis of raw material and employee motivation.
• Grew store revenue 40% and increased profits 65% by constructing a strategic financial plan that built 50 to 100 new stores a year.
• Negotiated $45M in loan instruments with five banks; increasing available credit by 60%.
• Uncovered on-going shrink loss in excess of $1 Million for a retail chain.
• Created and implemented the restructuring of plant & field operations with productivity improvements of 10% to 25%.
• Successfully developed and presented loan documents and investment packages for clients ranging in size from $400,000 to Millions of Dollars. SBA loans were obtained without any consulting fees.
• Managed 6 distribution centers with 60,000 SKUs during a 40% increase in product movement.
• Significantly improved the productivity of senior management. Opened up 20 hours per week of time for one business owner which allowed him to focus on new business opportunities.
• Taught pricing strategies with an understanding of possible financial impacts that saved some companies and significantly improved growth in others.
• Designed unique cash flow model that accurately forecasted surplus cash on a daily basis that enabled the company to invest $16M of surplus cash in longer-term financial instruments.
• Analyzed client tax returns and eliminated faulty revenue records and better tax methodology that saved the client work time and more than $25,000 in taxes in one year.
Education
BS – Business Administration – Susquehanna University
MBA – Accounting & Finance – The Amos Tuck School, Dartmouth College
CPA – Certified Public Accountant