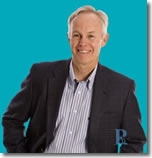 Jerry has more than 30 years of successful consulting experience assisting key corporate executives and business owners to create new revenue opportunities, reduce costs and gain mastery over essentials. His record includes:
Full general management responsibilities for $25 million in operations.
Developed a start-up business from $0 revenue to $10,000,000 in sales in two years, with an annualized $2,000,000 in pretax net profit.
Developed high-quality seminars on sales, management and supervision, labor relations, and employee relations, on local, regional, and national levels.
Assisted CEOs in driving successful businesses, whether overseeing 8 people or 8,000.
In leading consulting projects in manufacturing, engineering, the trades, the service industry, and health care since 1995, he has:
Developed the plan and hired the team that took a defunct operation from $0 to $20,000,000 sales and 8.4% net margin in its first year; 16.9% in its third year.
Redirected a company's marketing efforts, increasing sales by 77%.
Revised a company's estimating and job costing procedures, capturing all costs and expanding profitability by 24.7%.
Made $50,000 for a client in the first four hours of consultation.
Prevented an imminent management team mutiny and created high levels of owner and employee satisfaction by successfully realigning the firm's organizational structure.
Turned around a company's nine-year run of breakeven or below to 79% growth, 15% profitability in one year.
Led the takeover team that hired 500 people in six weeks.