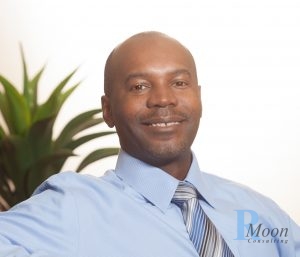 Over the course of his career, Ndaba has worked with various organizations including the Small Business Development Center and the Micro Business Development Center at the University of Louisiana at Lafayette and the Small Business Development Center at McNeese State University in Lake Charles, LA. He has also worked with the Louisiana Department of Economic Development. Ndaba also conducts business seminars and business plan writing workshops for different organizations in Dallas, TX including a local chamber of commerce and the local chapter of the Urban League. He has also taught courses at various colleges and universities including SMU, Collin College, and Tarrant County Community College.
Accomplishments
In 1998, Ndaba founded Business Plan Solutions, a business plan and management-consulting firm specializing in small business development. Since that time, he has written and/or contributed to hundreds of business plans for companies nationwide in diverse industries.
In 2001, Ndaba became Associate Publisher for Out of Your Mind…and Into the Marketplace, where he continues to work with many of the publishing projects. He developed three of the five example business plans published in Anatomy of a Business Plan and was instrumental in the development of the new integrated spreadsheet financial workbook introduced in Automate Your Business Plan 11.0. Most recently Ndaba worked in conjunction with Linda Pinson to develop Instructors' Manuals for their three-book entrepreneurial series: Anatomy of a Business Plan, Steps to Small Business Start-Up and Keeping the Books.
Ndaba's business experience also includes developing business plans for and running the day-to-day operations of several businesses, including start-ups. Between 2007 and 2009, he operated a printing company. During the two years, he developed and implemented systems and procedures for the company to operate efficiently and increased EBITDA through organizational efficiency, resulting in the successful sale of the business in 2009. In 2010, Ndaba executed the successful launch of an online furniture store. By year 2, the company reached sales of $750,000. In 2012, he went on to head the operations of a staffing company. The company obtained and continues to maintain multi-million dollar contracts with the Coast Guard, Department of Homeland Security and Department of State. While running the staffing company, Ndaba also headed an outdoor advertising company. That stint began in August 2013 and ended in September 2014 with the sale of the company.
Ndaba holds an undergraduate degree in business and a Master of Business Administration (MBA) degree from the University of Louisiana in Lafayette.
Ndaba participated in intercollegiate athletics in track and field and was a five-time All-American and the 1995 outdoor NCAA champion in the triple jump. He is also a two-time Olympian having participated in the 1992 and 1996 Barcelona and Atlanta Olympic Games, respectively.