A company must have working strategies and action plans to survive in today's competitive market. These strategies help provide a distinct definition of roles, duties, and expectations, and offer an unobstructed path to goal attainment. R Moon Consulting promotes continued leadership and management development while offering unbeatable business services all over the West, TX area.
Contact our professionals at (214) 382-2964 today for professional data analysis and plan development for your company.
Business Consulting in West, TX
For accurate, professional business consulting in West, TX, contact our professionals to deliver. Our specialists listen to your goals and deliver customized services to help guarantee you reach them. Our experts analyze your company's data to highlight strengths in your company that can be utilized, while locating downfalls that should be removed. We utilize your original strategy to create a more accommodating style that still fits your culture. When you need specialized business consulting in West, TX, contact our professionals to get you on track for a more successful company.
Expert Training and Coaching
To have a successful team, your company must possess phenomenal leaders. While some people naturally have the personality traits and skill level to take on a role as leaders, other team members will need training and guidance in focused areas in order to do the job to the best of their abilities. R Moon Consulting can deliver the coaching needed in West, TX to establish exceptional leaders within your business. We establish both training and coaching courses to provide not just skill introduction and perfection, but also guided application in the corporate setting. Our courses deliver immediate, measurable change, while offering opportunities for the establishment of innovative ideas and best practices for continued profit. Contact (214) 382-2964 to schedule your free consultation and learn how our training and coaching courses can help your West, TX business.

Business Planning
All successful businesses start with a strategy that's well-organized. Our business experts can help you establish your company's strengths and weaknesses as well as future goals for a business plan that can be used for establishment, development, or exiting. Our specialists provide extensive research and data analyzation along with 3rd party communications to create a strategically sound, comprehensive business plan. When you're looking for experienced professionals that use proven techniques of strategy formation and structuring, contact our experts by calling (214) 382-2964.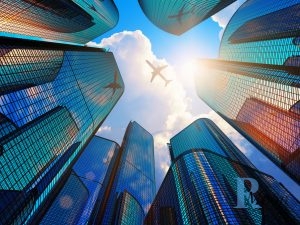 It's time to put your great business idea into motion, and we're here for you. Our experienced business specialists will provide the information, advice, and knowledge you need to provide your team with a clear view of procedure, guidelines, goals, and expectations for the continuous productivity of your company. To receive complete business consulting in West, TX that gets real results, contact our professionals at (214) 382-2964. We will provide your company with a strategic plan that encourages skill development as well as productivity and efficiency for real, sustained company growth.