For an organization to be successful in the current market, it has to have correct strategies and action plans. These strategies help provide a clear vision of roles, duties, and expectations, and provide an unobstructed path to goal completion. R Moon Consulting can provide your team with accurate and professional business services in Mount Vernon, TX, as well as cultivating leadership and management establishmentfor maximum team growth and productivity.
If your business is having growing pains or weaknesses in its operations, call our professionals at (214) 382-2964 to compile and evaluate your processes, logistics, and functionality data to create a manageable plan for your company.
Business Consulting in Mount Vernon, TX
We are the company to rely on when you are looking for a business consulting firm in Mount Vernon, TX. Our experts work with you to produce company goals and provide advice and guidance where you need it most. Our experts evaluate your company's data to highlight strengths in your company that can be utilized, while locating weakness that should be eliminated. We work from your original plan of action to develop a more productive and encouraging company culture for your whole staff. When you are looking for assistance getting your business back on track, call our professionals to deliver expert business consulting in Mount Vernon, TX.
Expert Training and Coaching
Creating great leadership is the sole way to have a productive team. While some people naturally have the personality traits and skill level to be notable leaders, other team members will need training and guidance in specialized areas to complete the task to the best of their abilities. R Moon Consulting can deliver the training needed in Mount Vernon, TX to establish capable leaders within your company. Our team creates Our courses deliver quick, measurable change, while offering opportunities for the establishment of new ideas and best practices for continued improvement. Contact (214) 382-2964 to schedule your free introductory appointment and learn how our training and coaching programs can grow your Mount Vernon, TX business.

Business Planning
All sustained businesses start with a plan that's well-organized. Our specialists will help you establish your organization's goals, as well as its strengths and downfalls to deliver comprehensive plans for business establishment, generation, and even exiting. We provide research and communications practices that help to develop 3rd party objectives and strategic positioning to deliver a comprehensive business plan. When you need knowledgeable professionals that use proven techniques and planning methods, contact the professionals at R Moon Consulting Firm at (214) 382-2964.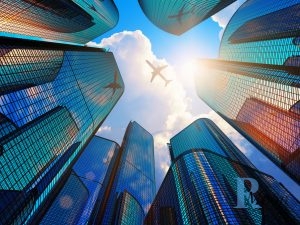 The time has come to put your great business idea into motion, and we can help. Our professionals can deliver the tools and knowledge you need to give your team a clear objectives and expectations for the highest success. To receive comprehensive business consulting in Mount Vernon, TX that gets real results, contact our specialists at (214) 382-2964. We create dynamic strategies that encourage healthy productivity, employee satisfaction, and project efficiency for real and sustained company success.