What is the role of a human resources consultant?
When you have a small business, or you're starting a business, at some point you're going to have to figure out what to do about staffing. This might require the assistance of a human resources consultant. What is human resources consulting? When you enlist the services of a human resources consultant, you'll have a professional who understands all aspects of human resources from creating job descriptions and employee handbooks to developing benefits packages and establishing hiring procedures. Human resources consulting is often necessary for small businesses because they often don't have the internal resources to manage these processes. For newer businesses, this may mean establishing policies and procedures and making sure these policies comply with laws and regulations.
As your business grows, you'll need more employees, and keeping track of human resources can be difficult without someone to guide you through it. Even if you have an established business with a human resources department, that department might need more training to adequately handle all staffing issues. Consultants may be needed for a variety of reasons. In larger corporations, for instance, they may be called in to advise management about more efficient ways to manage HR or organize it better.
Whether you're starting up a business or you're established but need help with human resources issues and want expert advice on employee, staff, and HR development in Dallas, TX, the experts to turn to are those at R Moon Consulting. We can help you with all aspects of developing a business, and you can learn more about all we offer by calling (214) 382-2964.
Human resources consultant processes
The processes a human resource consultant will apply will vary depending upon what's required by the company that hires them. If you are a new company, for instance, the consultant is going to be primarily concerned with helping you establish policies and procedures. They'll also be concerned with making sure you're following employment laws and regulations. When working with a larger or more established company they're often brought in to work through organizational issues, including reorganizing the human resources department to make it more efficient. Of course, larger corporations may also need assistance with establishing policies, procedures, or processes such as grievance mediation. 
What are HR techniques?
Human resources consulting often involves helping companies improve their HR management processes and techniques. Managing human resources is a complex task that involves several different processes. Along with staffing, HR professionals are tasked with everything from making sure employees are motivated to do their jobs and have the right training to do them so that performance isn't hindered to making sure policies and procedures are followed to handling employee grievances and making sure employees are working in a safe environment.
What are the best HR strategies?
Because human resources management is so complex, it requires a variety of strategies for success. Good strategies can create a foundation for company operations and even how the outside world perceives the company. Professionals in human resources consulting have discovered the best strategies to develop a workplace that has engaged and productive as well as loyal staff.
Some of the top strategies include:
Competitive salaries and attractive benefits packages
Opportunities for promotion
Opportunities for staff development and training
Regular, open communications and open-door policies
Caring about employee well-being
Providing opportunities for employee autonomy and creativity
What are the 5 main areas of HR?
Although human resources can be quite complex, it tends to involve these five main functions:
Staffing: Staffing ranges from hiring new full- and part-time employees to hiring contractors to terminating employees.
Development: This includes everything from ensuring new employees are properly onboarded to providing continuing training opportunities for all employees.
Compensation: Human resources is responsible for establishing appropriate salaries and benefits for each role in a company.
Safety and health: This role entails making sure safety and health laws and regulations are followed, keeping everyone informed of these regulations and practices, and staying updated as regulations change.
Employee and labor relations: You'll also act as mediator when employees and employers are in dispute, work with unions and dealing with labor relations.
What does HR do on a daily basis?
Human resources specialists will have many roles. In a small business, HR can fall to one or two people, whereas large corporations will have several specialists responsible for different tasks. Of course, a major role of HR is managing and keeping track of employee records, as well as managing employee hiring and onboarding responsibilities. HR has to explain various policies and regulations such as safety regulations and ensure those regulations are followed. If you're starting a business or have a small business, you can get help with all aspects of human resources through human resources consulting.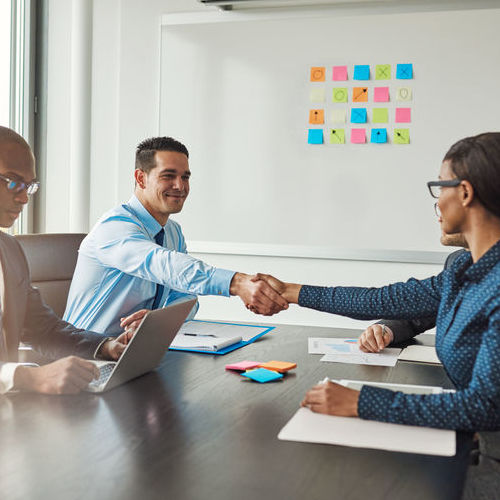 Human resources consulting near me
When it comes to human resources consulting for small businesses in Dallas, TX, if you want an expert team of consultants to advise you in all aspects of HR, you can always count on the professionals at R Moon Consulting. We offer a wide range of consulting services to help you get started on the road to success. Learn more about what we can do for you by calling (214) 382-2964.