In the current competitive corporate market, the correct strategies and action plans are imperative. Possessing these strategies in place provides a distinct explanation of roles, duties, and expectations, as well as offering a distinct view of the end goal. R Moon Consulting promotes continued leadership and management development while offering unbeatable business services throughout the Carthage, TX area.
When your business is beginning to show signs of weakness, call (214) 382-2964 for professional process and operation data analysis that identifies weaknesses for optimal future projections.
Business Consulting in Carthage, TX
For accurate, professional business consulting in Carthage, TX, contact our experts to deliver. We listen to your goals and deliver specialized services to help guarantee you reach them. Our professionals analyze your business' data to identify strengths in your company that can be implemented, while locating downfalls that should be removed. We work from your original plan of action to create a more productive and encouraging company culture for your whole staff. If you are looking for help getting your company back on track, contact our professionals to provide expert business consulting in Carthage, TX.
Expert Training and Coaching
To have a productive team, your business must have great leaders. While a few naturally have leadership traits, others will need training and guidance to build them. R Moon Consulting can provide the knowledge and qualities needed to be a great leader with comprehensive training in Carthage, TX. Our team establishes Our courses offer quick, measurable difference, while providing opportunities for the creation of new ideas and best practices for continued growth. Call our specialists today at (214) 382-2964 to schedule your initial appointment.

Business Planning
All successful companies start with a strategy that's well-organized. Our professionals can help devise a business plan for utilization in startup, development, or even exiting, and delivers clear communication of strengths and weaknesses as well as how to execute goal attainment. Our experts create a comprehensive business plan by offering research and information analyzation solutions, 3rd party communication planning, and strategic positioning. Our professionals utilize proven strategies and planning methods to deliver real change within your company, contact (214) 382-2964.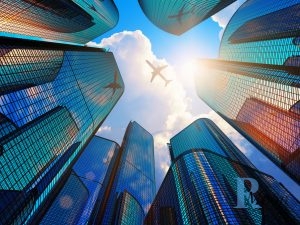 It's time to put your great business idea into motion, and we can help. Our knowledgeable business specialists can provide the information, guidance, and skills you need to provide your team with a clear definition of procedure, guidelines, goals, and expectations for the continuous productivity of your company. For comprehensive business consulting in Carthage, TX that's good for your bottom line, contact the R Moon professionals at (214) 382-2964. We will establish plans and procedures for your company that boost productivity, efficiency, and employee satisfaction, for a completely successful company.