For an organization to be successful in the current business landscape, it has to have correct strategies and action plans. Providing clear explanation of roles, duties, and expectations, these plans help offer a distinct view of the end goal. R Moon Consulting serves the whole Lucas, TX area to deliver comprehensive, focused business services to help your business not only heighten productivity and skill, but also establish and cultivate leadership positions, and management positions for continued success.
If your company is experiencing growing pains or weaknesses in its operations, call our professionals at (214) 382-2964 to compile and analyze your processes, logistics, and functionality data to create a manageable plan for your business.
Business Consulting in Lucas, TX
When you are looking for professional business consulting in Lucas, TX, call our professionals to deliver. Our professionals take the time to discuss your goals to offer conclusive advice and guidance in the areas you need. We fully research your business' data to identify negative patterns and processes that should be eliminated, as well as productive ones that should be implemented more often. We work with your original strategy to devise a more accommodating style that still fits your culture. When you want expert business consulting in Lucas, TX, call our professionals to get you on track for a more successful business.
Expert Training and Coaching
To have a productive team, your business must have great leaders. While some people naturally have the personality traits and skill level to be notable leaders, other team members will need coaching and guidance in focused areas in order to do the job to the best of their abilities. R Moon Consulting can provide the coaching needed in Lucas, TX to cultivate capable leaders within your company. Our professionals will establish a training and coaching guide that not only introduces skill sets, but also delivers opportunity for guided application opportunities. Our programs deliver quick, measurable change, while offering opportunities for the establishment of new ideas and best practices for continued profit. Call (214) 382-2964 to schedule your free introductory appointment and learn how our training and coaching programs can help your Lucas, TX business.

Business Planning
All sustained companies start with a plan that's well-thought out. Our professionals can help you create your organization's goals, as well as its strengths and downfalls to produce comprehensive plans for business creation, generation, and even exiting. R Moon Consulting provides comprehensive research services, 3rd party communication planning, and strategic positioning to create a well-organized, working business plan. If you need knowledgeable professionals that use proven techniques of strategy formation and planning, call our experts at (214) 382-2964.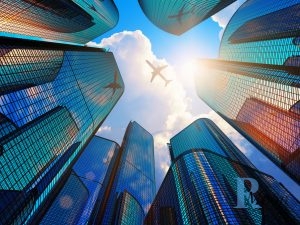 The time has come to put your great business idea into motion, and we're here for you. Our experienced business specialists will provide the information, advice, and skills you need to provide your team with a clear view of procedure, guidelines, goals, and expectations for the continuous productivity of your organization. For knowledgeable business services in Lucas, TX that are good for your bottom line, call our specialists at (214) 382-2964. We can create a successful business plan that fosters productivity, efficiency, and employment morale for sustained growth.