For a company to be successful in the current market, it has to have correct strategies and action plans. Providing clear definition of roles, duties, and expectations, these plans help offer a clear view of the end goal. R Moon Consulting encourages healthy leadership and management development while offering unbeatable business services all over the Shady Hollow, TX area.
When your company is having growing pains or weaknesses in its operations, call our professionals at (214) 382-2964 to compile and analyze your processes, logistics, and functionality data to create a workable plan for your company.
Business Consulting in Shady Hollow, TX
If you are looking for professional business consulting in Shady Hollow, TX, contact our specialists to deliver. We discuss your goals and provide specialized services to help guarantee you reach them. We fully research your company's data to identify destructive patterns and processes that should be eliminated, as well as positive ones that should be utilized more often. We work off of your original strategy to devise a more productive and encouraging company culture for your whole staff. When you are looking for help getting your business back on track, contact our specialists to provide expert business consulting in Shady Hollow, TX.
Expert Training and Coaching
To establish a productive team, you must first establish great leadership. While a few naturally possess leadership qualities, others will require coaching and guidance to establish them. R Moon Consulting offers leadership training in Shady Hollow, TX that promotes the healthy establishment of the skills your team needs to be a great leader. Our team creates Our professional training and coaching programs deliver unrivaled skill set production while establishing an environment that promotes new thought and forward thinking for continued company growth. Contact our specialists today at (214) 382-2964 to schedule your initial appointment.

Business Planning
Each successful business possesses a well-organized plan behind it. Our specialists will help you create your business' goals, as well as its strengths and downfalls to deliver complete plans for business creation, generation, and even exit planning. Our specialists provide extensive research and information analyzation along with 3rd party objective communication to provide a strategically sound, comprehensive business plan. When you're looking for knowledgeable professionals that utilize proven strategies and planning methods, contact the professionals at R Moon Consulting Firm at (214) 382-2964.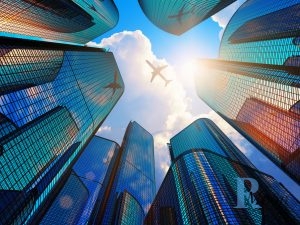 The time has come to put your plan for business into motion. Our professionals can deliver the tools and knowledge you need to give your team a clear goals and expectations for unrivaled success. To get complete business consulting in Shady Hollow, TX that gets real results, call our specialists at (214) 382-2964. We will provide your company with a strategic plan that delivers skill development as well as best practices and efficiency for real, sustained business growth.