To succeed in the current market, a company must have unbeatable strategies and action plans. Having these strategies in place offers a distinct communication of roles, responsibilities, and expectations, as well as delivering an unobstructed view of the end goal. R Moon Consulting serves the entire Gladewater, TX area to provide comprehensive, focused business services to help your company not only boost productivity and knowledge, but also establish and cultivate leadership positions, and management positions for continued profitability.
Call our experts at (214) 382-2964 now for unsurpassed data analysis and plan development for your business.
Business Consulting in Gladewater, TX
If you are looking for professional business consulting in Gladewater, TX, call our specialists to deliver. We work with you to promote company goals and objectives, and create plans and programs to help you reach them. Our professionals evaluate your company's data to identify strengths in your company that can be utilized, while locating weakness that should be removed. We use your current strategy to deliver a highly productive, conducive work environment without compromising your goals. When you need expert business consulting in Gladewater, TX, call our professionals to get you on track for a more successful organization.
Expert Training and Coaching
To have a productive team, your company must possess great leaders. While some employees may already have the traits for being an exceptional leader, others may require training and coaching to gain the traits they need. R Moon Consulting can provide the knowledge and traits needed to be an exemplary leader with comprehensive coaching in Gladewater, TX. Our team creates Our expert training and coaching programs provide unbeatable skill set delivery while creating an environment that promotes new thought and innovative thinking for continued company development. Call our consultants today at (214) 382-2964 to schedule your initial appointment.

Business Planning
All successful businesses begin with a plan that's well-thought out. Our corporate planning specialists can help you establish your business' strengths and weaknesses as well as future objectives for a business plan that can be used for establishment, funding generation, or exiting. We deliver a comprehensive business plan by providing research and data analyzation solutions, 3rd party communication planning, and strategic positioning. Call our experts at (214) 382-2964 when you want knowledgeable specialists that use proven strategies and planning methods.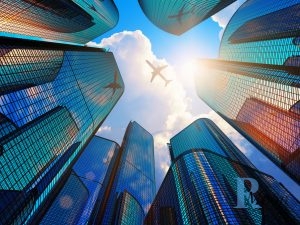 The time has come to put your idea for business into motion. Our experts can deliver the tools and knowledge you need to give your team a clear goals and expectations for unrivaled success. To receive comprehensive business consulting in Gladewater, TX that gets real results, call our specialists at (214) 382-2964. We can create a successful business plan that promotes productivity, efficiency, and employment morale for sustained success.