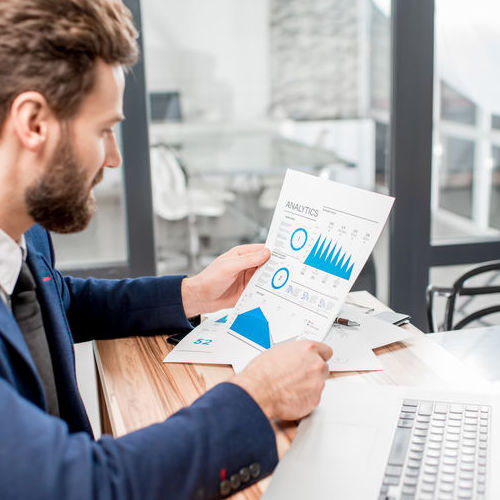 Why is a marketing plan important?
For whatever reason, some business leaders devote very little time to market planning. This is unfortunate. Whether you're a one-person operation or a large corporation having a marketing plan in place is essential for your business. It's marketing that drives sales, and if you aren't selling enough, you're not going to stay in business for long. A marketing plan helps you decide who to sell your products to. While ideally, everyone should want to buy your products. Realistically, though you know only a certain part of the population will buy it, and putting a plan together helps you focus on your target market. With a plan in place, you'll find it easier to make sales.
If you want to improve your sales but don't have a marketing plan in place, R Moon Consulting can help you with all your advertising and marketing planning in Dallas, TX efforts. We are experienced professionals and can get you on the right track for success. Learn more about how we can help by calling (214) 382-2964.
How do you create a marketing plan?
When creating a marketing plan for small business you'll want to follow these steps:
Write a mission statement that succinctly describes your business, the services offered, and the markets that it serves.
Make a list of target niche markets, the people you know your product will appeal to.
Write down a description of your services.
Work out all your key marketing and promotional strategies. This will require research into your market's needs, problems, and industry trends.
Identify and learn about the competition.
Establish quantifiable marketing goals like how many clients you want to acquire or the amount of income you want to generate.
Keep track of your results to see which strategies are working.
What can a marketing plan help with
While your overall objective in creating a marketing plan is to generate more sales, the plan helps your business on many levels. As you create the plan, you'll begin to focus and think more clearly about exactly who your customers are and what your products are and how you're going to get products to those customers. Moreover, with a plan in place, you have measurable goals in place for your business. A plan will also provide motivation to reach goals. If at any point you decide to go to investors, you will have to have a marketing plan, otherwise, you will not be taken seriously. Speaking of money, with a plan in place, you'll tend to use your money more wisely. You'll have a better grasp of what to spend your money on.

When to create marketing plan
A marketing plan should be one of the earliest things you should do when you start a business. Along with the overall business plan, the marketing plan serves as the guidepost to move your business in the right direction to generate sales. It's especially essential to have before you make a pitch to investors.

Who reads a marketing plan?
A marketing plan will have different audiences depending on the type of business you have. Anybody from marketing team members to upper management or board members will read the marketing plan. It's also very likely if you are pitching your business to investors, they will be reading the plan. As part of the business plan, a marketing plan is essential when it comes to attracting investors' attention. The marketing plan could make or break a deal.

Marketing plan vs marketing strategy
Marketing plans and marketing strategies are different parts of a whole. The marketing plan is an overview of how you are going to go about marketing your products. In the plan, you'll develop goals and set a budget, whereas, in a marketing strategy, you'll drill down deeper into the specifics of the plan. In it, you'll develop ways to reach your target audience and how to lure them away from your competitors. In the marketing strategy, you'll determine what makes your products attractive, or their value proposition, as well as key brand messaging. It will include information such as data on customer demographics.

What are the four basic marketing strategies?
Marketing strategies are much more specific than marketing plans, but, in general, there are four basic considerations when developing a marketing strategy. These are product, price, place, and promotion. When developing a strategy, you'll have to consider all four components of the strategy for it to be effective.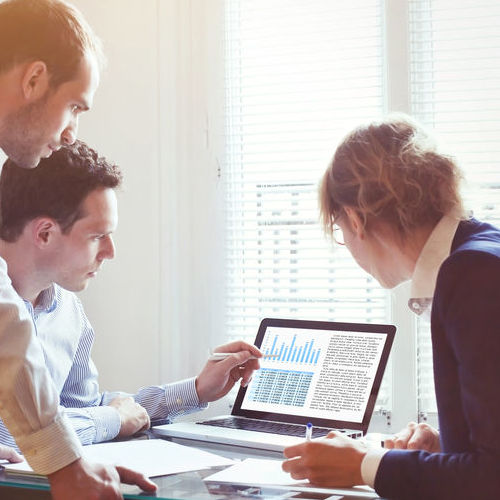 How do startups find customers?
There are many ways for a startup to find customers. But, one of the best ways to find customers is through developing a marketing plan and marketing strategies. The plan will help you determine who your customers are exactly, and help you figure out strategies to promote your products. If you need help finding customers and developing a marketing plan in Dallas, TX get help from the experienced professionals at R Moon Consulting. Learn more about how we can help you by calling (214) 382-2964.